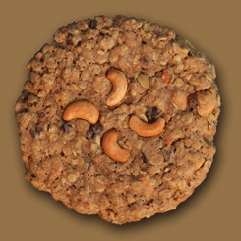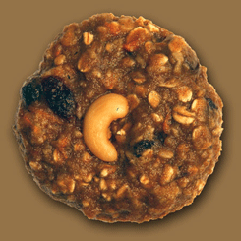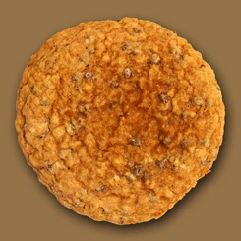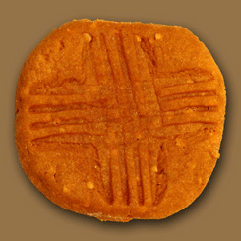 Ruthies Classic Peanut Butter. Mmmm Peanut butter! We know you'll love them. Made by popular request, our peanut butter cookies are one of our best sellers. When all else fails, peanut butter cookies are bound to please. Just like mom used to make. Our peanut butter cookies are extra large, and extra moist. Everthing you need from a cookie. Just add milk for a big treat. Just have one, and we know you'll be back for more!
Ruthie's Classic Oatmeal Chocolate Chip. We'd say classic pretty much explains it. Once you try our Ruthie's Classic oatmeal chocolate chip cookies, you'll probably need to do some explaining to your mother. Moist and delicious, these cookies are saturated with small chocolate chips for the maximum amout of chocolate allowed per bite. Ruthie's Classic Oatmeal Chocolate Chip is a good old fashioned stick to your ribs kind of cookie. You'll love them!

Ruthie's Breakfast Cookie is our flagship cookie. This is where it all began. No preservatives, or artificial coloring, our cookies are all natural. Paired well will coffee, tea, or the traditional glass of milk, this is a nutritious and wonderfully delicious breakfast alternative. Weighing in at over a third of a pound, you'll know your getting a meal. Packed with high energy whole food ingredients, its got staying power for your busy day.
Don't let the lowfat fool you, this is one great cookie. With just a slight change to our breakfast cookie recipe we were able to create an even healthier lowfat version for those who are watching their fat intake. By using a healthy yogurt butter substitute, and adding cranberry sauce to give that little extra moisture needed for a no holds barred tasty, energy filled breakfast alternative. Packaged in a two pack for portion control.